Our Story
Revive Hair & Body Lounge is your local award-winning one-stop-shop for hair, nails, fitness, makeup, spa services, brow and lash services. We are an innovative studio located in the City of Arts, Port Moody, B.C..
At Revive Hair & Body Lounge, we always stay up to date with all hair, beauty and fitness education and trends. We take pride in striving for continuous improvement to achieve excellence in our field.
Designed by nationally recognized Feng Shui Master D. Jayakar, alongside, founder of Revive, Nabina Shah, we have created a space & services, where we want you to feel fully revived after your appointment!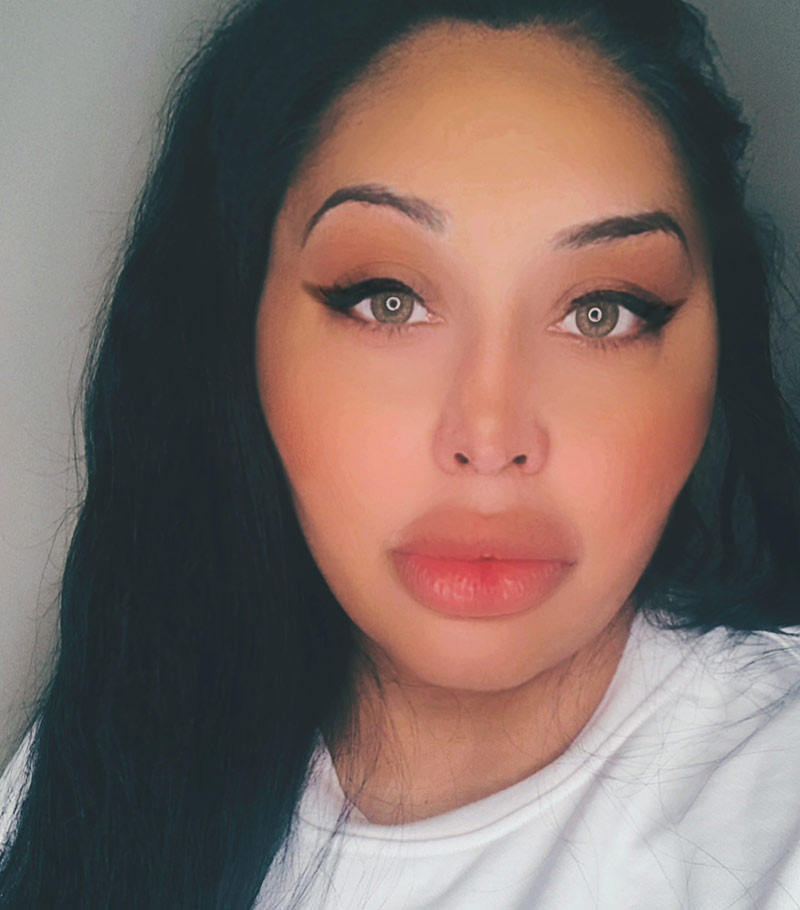 NABINA SHAH
NABINA SHAH
Founder/ owner, colour correction and blonde specialist, hair artist, hair extensions, fitness leader & personal trainer and group fitness trainer.
From Color corrections and specializing in blonde, personal fitness training and property management and real estate investing, Nabina traded small-town Victoria to pursue her dream in the big city. Nabina had the vision to create one of the city's first one-stop shops, Revive Hair & Body Lounge, in the heart of Port Moody at age 22. Now serving Port Moody for over 13 years, Revive Hair and Body Lounge is an established award-winning salon offering, hair, nail, eyelash, eyebrow, spa, fitness and makeup/ special event services. Revive strives to stand out, by offering extended hours (closing at 9 pm on most days), and by prioritizing client experience and quality service. Nabina specializes in blonde, colour correcting and also offers extension services and personal training.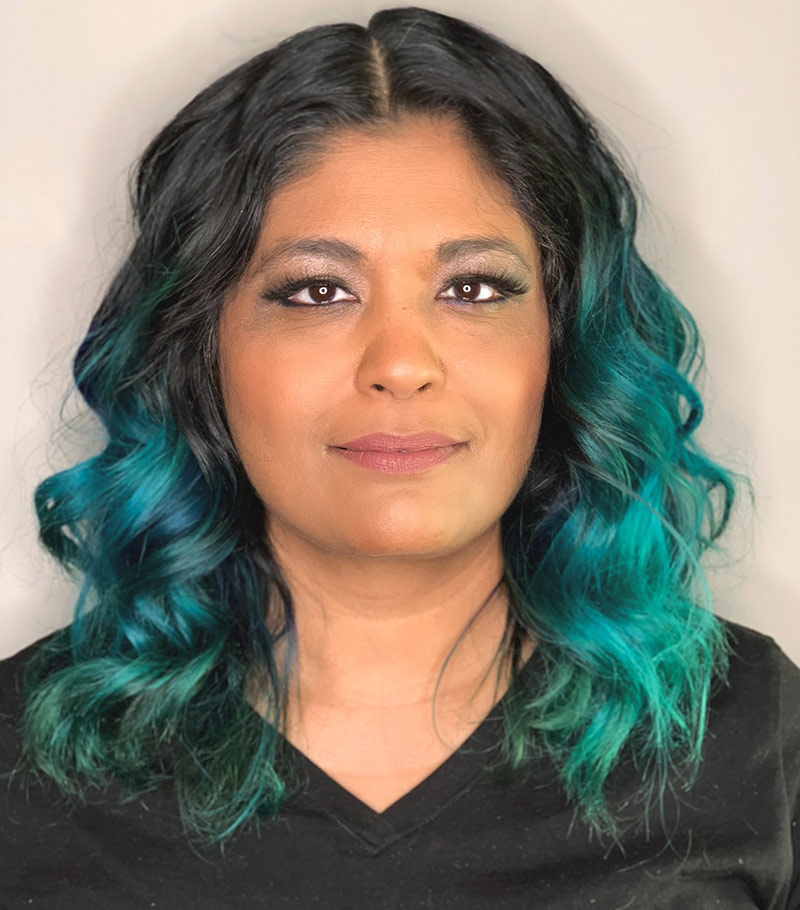 SABINA SHARMA
Hair artist, Make up artist, nail technician, lash technician, hair extensions and Hair smoothing treatment specialist.
Creative, talented and passionate about beauty, Sabina has been able to establish herself as a skilled hair stylist, lash and nail technician as well as Salon Manager. As a little girl, while others were playing with dolls, Sabina enjoyed playing in her mother's makeup and clothes. She always had an affinity for all things beauty-related especially hair.
After receiving her bachelor's degree at Simon Fraser University and a career in social services, Sabina decided to follow her true calling: beauty. She has applied her knowledge and training from her years in her previous career and it has carried over seamlessly. She is aware of and sensitive to those who experience trichotillomania, neurodiversity, hard of hearing etc and enjoys working with clients to have a positive pleasant experience. Sabina is fascinated by how her work can completely change not just how people look but also how they feel about themselves. She's constantly working on improving her skills, taking classes and keeping up to date with trends. Transformations from the inside and out are what she excels at.
Sabina prides herself in her welcoming detailed communication style, educating her clients, providing product knowledge, and elevating her clients' on the inside and outside with her charm (and corny jokes). Born and raised in the Tri-cities, she is knowledgeable of all things in the nearby area, especially restaurants as she is a foodie. She's always ready to hear your recommendations. Her interests are reading, travel, music, dining and spending time with her rescue dog, a Chihuahua named Bear.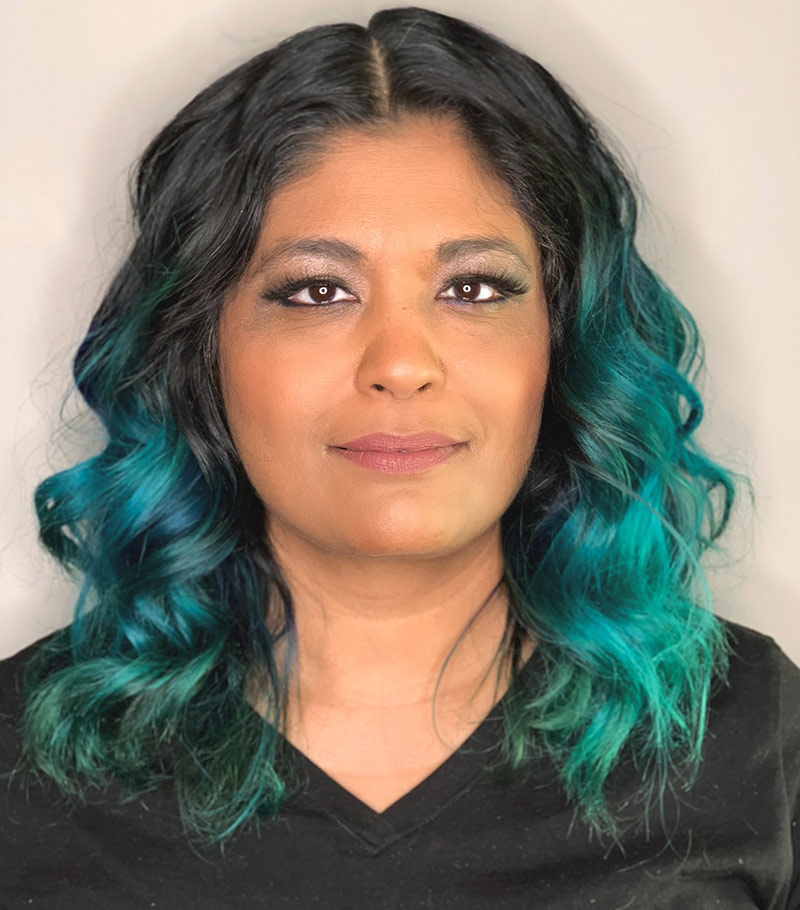 SABINA SHARMA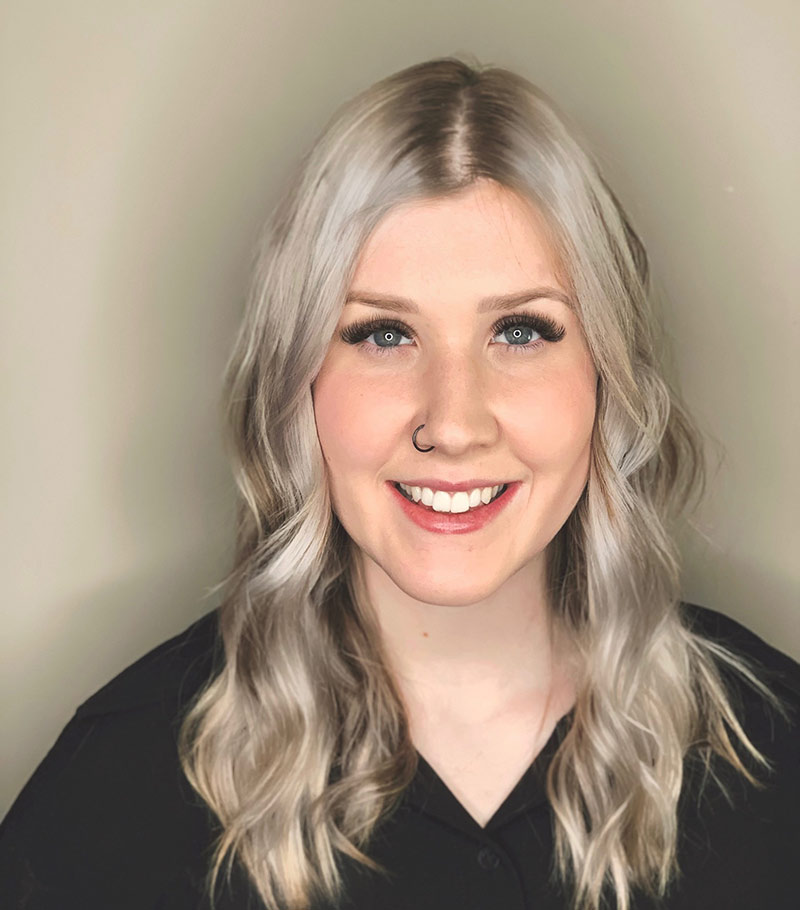 ABIGAIL NEWTON
ABIGAIL NEWTON
Hair artist, eyelash extension technician, nail services , hair smoothing treatments, hair extensions ,braids and brow & lash enhancements.
Abigail is hard-working and creative and her friendly/bubbly personality will make you feel right at home while sitting in her chair. Abigail's goal is to make you feel confident and beautiful in your own skin with her wide range of skills. While she specializes in hair creating beautiful blondes, she also does hair extensions, eyelash extensions, nails and other services making herself an all-you-need stylist.
Abigails loves creating transformative highlight and balayage services. She thrives on continually growing her skills through education and is ready for any challenge placed in front of her. Before becoming a hairstylist, Abigail worked building and renovating houses but later realized that her true calling is beauty and completed the Hair Art Design program at John Casablancas Institute with honours. Come meet Abigail, she can't wait to meet you and help you achieve all of your beauty goals!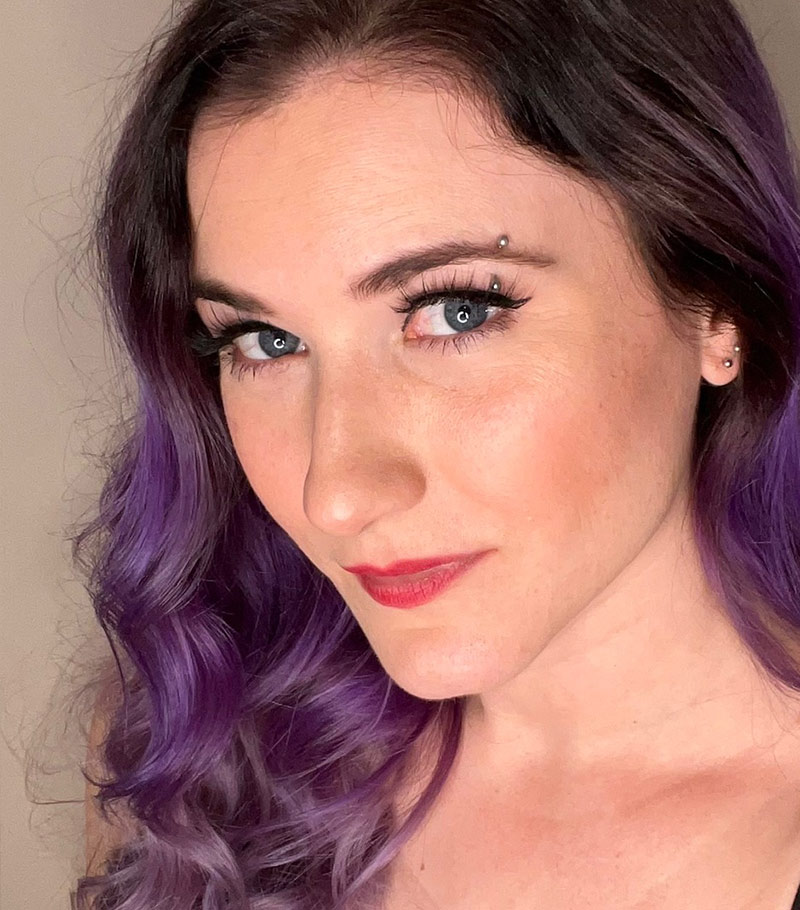 MORGAN DINA
Hair smoothing treatment expert, hair extensions, nail technician, eyelash extension technician, spa massage, waxing, facials and brow and lash enhancement.
Morgan graduated from the John Casablanca Institute esthetics course with distinction and has been working in the industry since. She is dedicated to making everyone she is with feel respected, accepted, loved and uplifted all while paying close attention to the small details of her work. Morgan specializes in hair smoothing treatments, nails and eyelash extensions. In addition, she also performs hair extensions, body waxing, lash lifts, lash and brow tints, facials, and relaxation massages. Morgan is dedicated to her work and is continually educating herself in new techniques and treatments. Time spent with Morgan will leave you feeling refreshed and revitalized.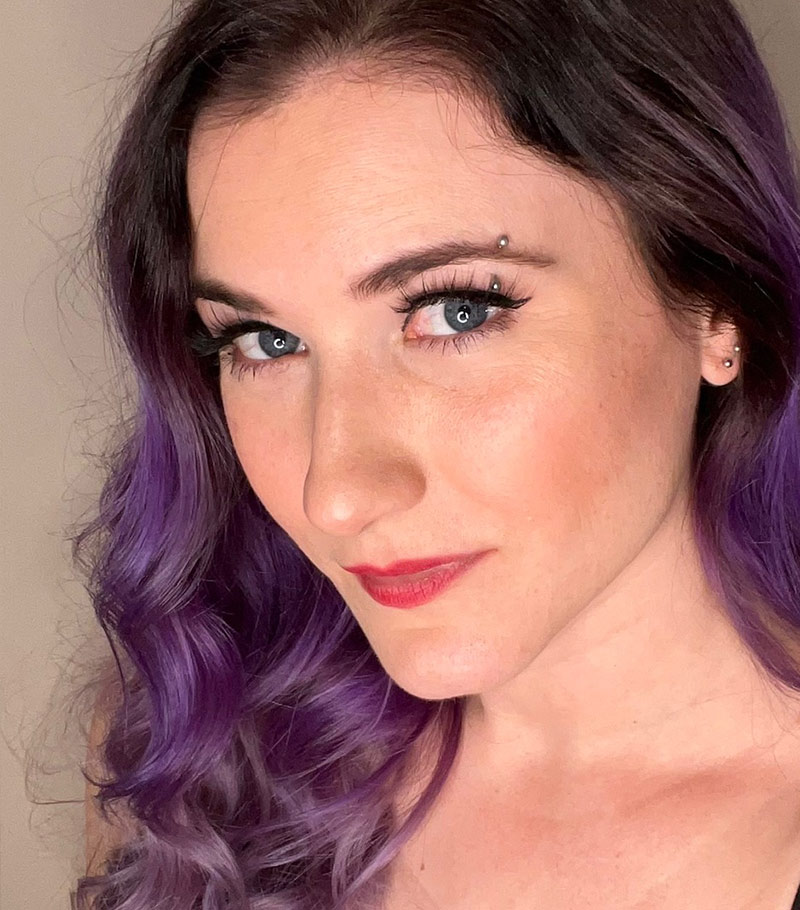 MORGAN DINA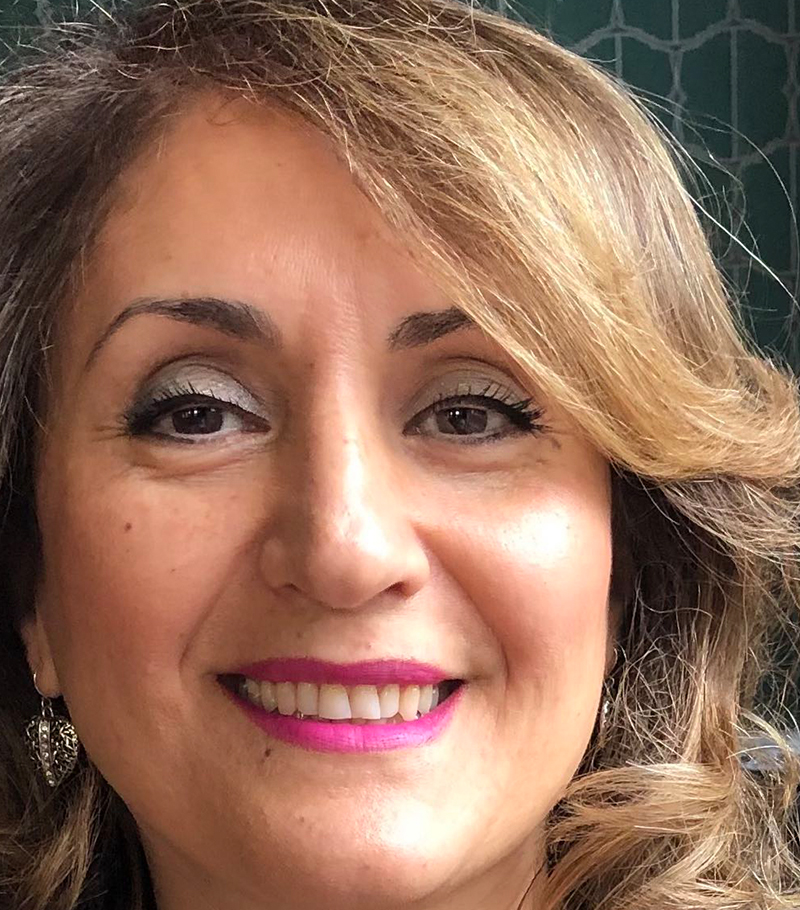 FARIBA DEHGHAN
FARIBA DEHGHAN
Fariba has been offering hair and beauty services in the Tri-Cities for over 20 years. From threading to hair services, Fariba specializes in precision cutting and brow threading but also loves creating beautiful creative colours.
Working Hours
| | |
| --- | --- |
| MONDAYS | By Appointment Only |
| TUESDAY TO FRIDAY | 9AM – 9PM |
| SATURDAY & SUNDAY | 9AM – 7PM |
**ONE FREE OLAPLEX TREATMENT
Get one free Olaplex treatment with any full foils or balayage (Not valid or to be combined with any other promotion) *New clients only
Read More